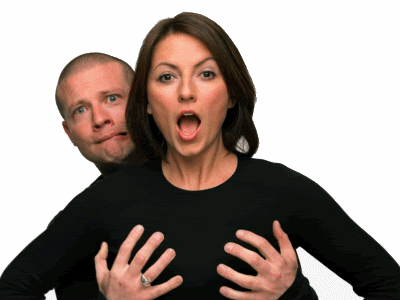 Briefing.
Readers should seriously consider whether CAFOD is worthy of their support. There is excellent commentary on Dermot O'Leary on
Fr Finnigan's blog here
. And here's this delightful son of the Church promoting breast-cancer awareness with Davina McCall.
From CFNews:
CAFOD has recruited Dermot O'Leary, 'celebrity' presenter of the Big Brother television show, to front their drive to raise money for its development projects around the world. In a newspaper interview O'Leary has made it clear that his allegiance to the teaching of the Catholic Church was 'not unquestioning'. He lives in North London with his girl-friend and cheerfully admits to using contraceptives. CAFOD, the Catholic Agency for Overseas Development, is the official overseas development and relief agency of the Catholic Church in England and Wales.