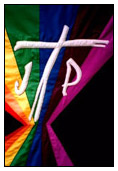 The National Justice and Peace Network
was founded in 1978. It has a presence in most dioceses, campaigning on the usual 'justice and peace' themes and acting as an umbrella organisation for like-minded Catholic groups. It is highly integrated into the institutional church, though naturally its leaders would always like more prominence and more money. Looking at diocesan websites it is hard to see whether the diocesan 'Justice and Peace' set-up is a department of the diocesan bureaucracy or a branch of NJPN.
The Tablet recently (7/02/09) ran a story about NJPN which took its start from a significant cut in funding from CAFOD. Although very sympathetic to the cause, The Tablet was unable to point to any achievements of the NJPN, and painted a picture of a skeleton staff presiding over a moribund organisation, incapable of attracting younger activists. The cut in funding (CAFOD was paying half the salaries of the Administrator and the Webmaster, but will no longer do so) places a question mark over the entire organisation.
Most of the network of 'justice and peace' activism which has so successfully colonised the church's bureaucracy is dying. The attitudes which characterise it are variations on the painfully outdated 1970s-era notion that the Church must concern herself exclusively with mundane, rather than spiritual matters, and that in doing so she should consult, not her own traditions, but the ideas of modern sociology and left-wing politics, regardless of how hostile to Christianity those ideas might be. Attempts to warm this over with Political Correctness (1980s era) and concern for the environment (1990s era) do not succeed in creating a more palatable offering. Nowhere is there more than lip service either to the Church's spiritual goals or the Church's insights into the problems of material poverty and justice. This is an organisation which is feeding off the good will of Catholics, and the resources of the Church, for a set of goals to which the Church's teaching is simply irrelevant.
In common with its member organisations and other 'justice and peace' and Christian environmentalist groups a key indication of NJPN's problem is its total failure to recognise abortion and the breakdown of the family as issues which come within its remit. This is particularly bizarre since homelessness is a big issue for the NJPN: it is not prepared to look the most obvious cause of homelessness, family breakdown, in the face. And yet abortion and the family are issue upon which the Church actually has something to say which is not being said by the secular liberal establishment.
On the contrary, when abortion and the family are tackled in a way which go against Church teaching, by parts of this secular establishment, NJPN is at pains not to draw attention to it. In fact, when forced by events to say something about Amnesty International's decision to campaign for abortion (
pdf
), the NJPN suggests that remaining in the organisation is better than leaving it, a position directly contradicting statements on both from the
Vatican
and to concerned
English bishops
(notably Archbishop Smith of Cardiff, who had been a long-term supporter of AI). A link to AI remains on the NJPN website.
Another example is NJPN's promotion of the United Nations 'World Population Day' (in the Summer 2004
Newsletter's Diary
). World Population Day is all about promoting contraception ('
improving reproductive health services and family planning'):
see the
UN's sit
e.
The organisations and campaigns NJPN supports include
Pax Christi
,
Progressio
,
CAFOD
, and
livesimply
, each of which dissents from the Church's teaching and on each of which we have a dossier. They also have
web links
to Christian Aid (a non-Catholic pro-abortion development agency: see SPUC's
charity bulletin
);
Christian Ecology Link
(an interdenomenational group on which we have a dossier), and the National Board of Catholic Women (which is dominated by the militant feminists of
Women Word Spirit
).
The only Catholic newspaper it links to is The Tablet. And that, in a way, says it all.
There is no need to spend more time on this organisation: it does little and has little to say for itself, but promotes the ideas of a liberal establishment which is fundamentally hostile to the Church and to human life.
Don't let them waste your time; don't let them waste your money; don't let them use your parish or school to propagate their worn-out rubbish.